Take Ownership of Infrastructure Development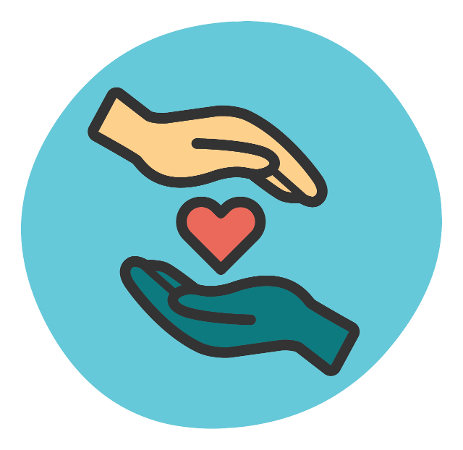 Create a family-friendly website.
Develop responsive webpages that are mobile-friendly. Use headings, simple navigation, and important technology information in obvious locations to encourage the use of the resources available (Shiffman, 2019). Be sure to include accessible materials and technologies.
A comprehensive technology infrastructure supports learning wherever and whenever it takes place. In a balanced, inclusive technology ecosystem, powerful learning devices and high-quality digital learning materials require considerations for ensuring that technology is usable by the broadest range of learners. These considerations include the interoperability assistive technology (AT) and educational technology (EdTech). AT, EdTech, and information technology (IT) leaders must collectively commit to ensuring the accessibility of learning materials and technologies. Ideally, leaders will share decision-making authority, as accessibility and interoperability decisions permeate across all areas of infrastructure, from funding to classroom use. Over time, collective commitments to shared use of resources and shared decision-making authority, ensures the sustainability of a balanced and inclusive technology infrastructure in the district.
Actions that lead to a shared ownership of infrastructure development include:
Define ownership of the district technology plan.
Develop technology procurement policies that include interoperability and accessibility considerations.
Resources
Guide to EdTech Procurement (Digital Learning Now!)
FLDOE UDL Questionnaire for Publishers
AEM Center Resources (CAST):
Bethlehem's Story
Bethlehem Central School District is a suburban district of approximately 5,000 students in Delmar, New York. The district has worked collaboratively to implement a vision for technology that ensures that all voices are involved in planning as part of building an inclusive AT and edtech infrastructure supported by information technology. The district recognized that effective technology implementation to support the needs of all students requires a strong technology infrastructure of hardware, software, and broadband capacity. Working to "de-silo" departments and create shared ownership for technology infrastructure has been a critical part of building a successful and sustainable technology ecosystem in the district.
This culture change did not happen overnight – the expectation for collaboration has taken considerable time and dedication to build. For example, the district created a network technician position within the special education department. The establishment of this role allowed the district to (1) build internal capacity to support specialized hardware and software needs of teachers and students and (2) ensure that the information technology team understood both the working of the technology systems and how best to meet the needs of special education students. The involvement of both voices in infrastructure planning has helped the district avoid unintended consequences in policy and system changes that may impact the customized setups for individual students and their AT supports.
Supporting Research
Borup, J., Chambers, C. B., & Stimson, R. (2019a). Online teacher and on-site facilitator perceptions of parental engagement at a supplemental virtual high school. The International Review of Research in Open and Distributed Learning, 20(2). https://doi.org/10.19173/irrodl.v20i2.4237
Ribeiro, J. (2016). Educational technology decision-making: technology acquisition for 746,000 ontario students. Canadian Journal of Educational Administration and Policy, (176).
The findings of this article show that senior leaders are making acquisitions that are not aligned with current scholarship, that districts struggle to use data-driven decision-making to support the governance of educational technology spending, and that districts do not have effective assessment measures in place to determine the efficacy of a purchased technology. The study is meant to serve as an informative resource for senior leaders and to present research-based approaches to technology procurement.
Williams, M. E. (2017). Technology Integration Support Levels for In-Service Teachers. Journal of Education and Practice, 8(7), 76-81.
The purpose of this qualitative study was to explore the perceptions of in-service teachers concerning building-level support for technology integration. The findings of the study revealed that in-service teachers have had varying experiences in building-level support for technology integration. Cooperative building-level technology driven provisions require a leader who actively supports the plight of the teachers.
Fixsen, D. L., Naoom, S. F., Blase, K. A., Friedman, R. M., Wallace, F., Burns, B., ... & Chambers, D. (2005). Implementation research: A synthesis of the literature.
This foundational article describes the state of implementation science through a synthesis of literature from a variety of fields, including education. The research indicates that thoughtful and effective implementation strategies are essential to any systematic attempt to use the products of science to improve the lives of children, families, and adults.