Get Started with the CITES Framework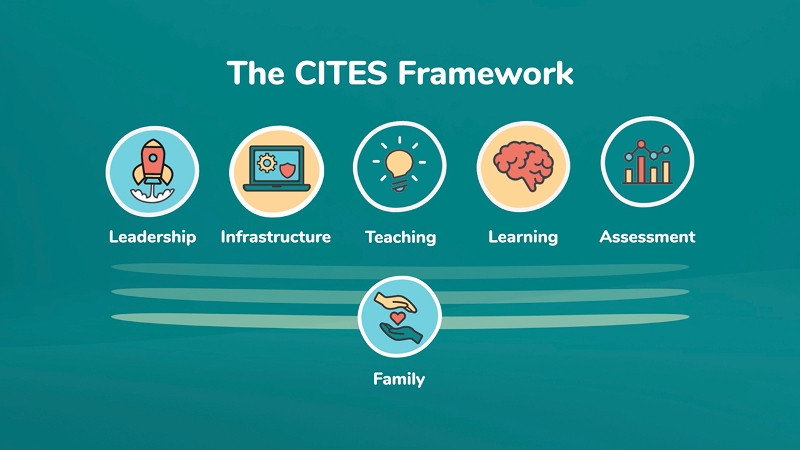 The CITES framework offers districts a step-by-step process for identifying and removing systemic barriers to implementation of inclusive technology. The process requires a coordinated effort by district teams to move forward seamlessly with the framework and its practices.
Use the Get Started Practices to set yourself up for success.
To get started with the terms and concepts we use throughout the CITES framework, visit our Glossary.
Get Started as a Professional
Implementing inclusive technology systems requires knowledgeable professionals with a variety of experiences all bringing their ideas to the discussion.
Explore what you can bring to the table to make an impact.