Personalize Learning Devices
The majority of school districts provide a learning device for each student with either full-time or part-time access to that device, depending on the grade level, student needs, and district policies. When students access a learning device, whether via a 1:1 program, computer lab, device cart, or even a student-purchased device, they should be able to customize the accessibility features and assistive technologies necessary to meet their learning needs.
Similarly, devices are typically provided to most district staff members including administrative staff, educators and support staff. Staff devices should also be personalized to meet individual needs.
When district teams review and select devices for students and staff, considerations regarding the abilities and challenges of all individuals in the district must be a priority. For some, a customized set-up of embedded options can lower barriers that may prevent access to learning opportunities and effective use of the educational materials. Following best practices for selecting and providing devices that include built-in accessibility features minimizes the need to provide alternative solutions for students or staff.
Actions to match devices with user needs:
Select devices that include built-in accessibility features, such as enlarged text, text-to-speech, voice-to-text, or high-contrast.
Include students and families in the decision-making to personalize devices, including participation in the Individual Education Plan (IEP) process.
Ensure all users understand the process for gaining access to device accessibility features, including the process to request access to features that may be limited by the district.
Provide district supported, individualized technology options when necessary. Options may include devices with increased memory to support assistive technology tools, a device with a larger screen, or a touch-screen device. An alternate or additional device (tablet or additional laptop) may be required in certain instances.
Resources
Fairfax County Public School's Story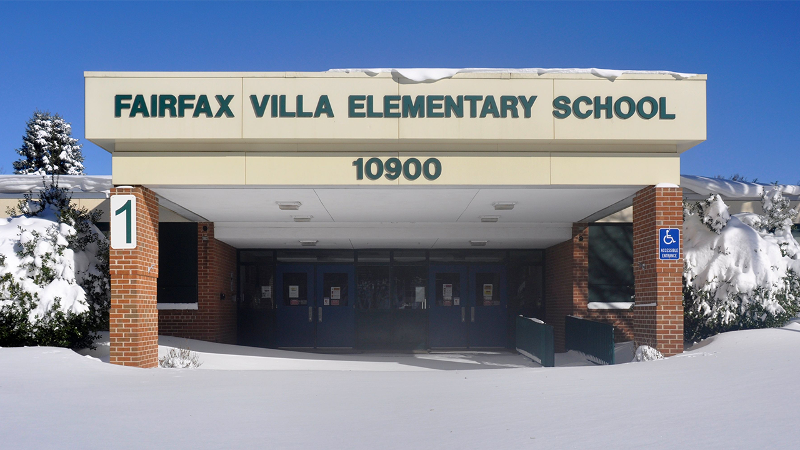 Fairfax County Public Schools (Falls Church, VA)
Fairfax County Public Schools (FCPS) is a district of 198 schools and centers, with more than 180,000 students, 14.4% of whom have been identified with disabilities. FCPS offers an Assistive Technology Services (ATS) team to meet the needs of students and their families. With one manager, the central group of 32 AT Coaches and two AT Specialists work directly with students, their families, and the educators to provide AT accommodations. All AT Coaches and Specialists are active members of school technology implementation teams as well, providing the necessary collaboration between AT and EdTech. Services provided by ATS include evaluating individual students for required classroom AT accommodations, training individual students and teachers on AT use, participating in IEP meetings, and coaching staff on the use of inclusive technologies to benefit all student populations.
Since the pandemic, all students have been provided devices and access to inclusive tech tools that can customize learning experiences. An increased number of educators and students are aware of the accessibility features now embedded in each device and available via the learning management system. This increased awareness speaks directly to Universal Design for Learning implementation, as students gain agency toward who they are as learners and how to select and use tools to maximize their learning. Student AT Ambassadors are sprinkled throughout the district, highlighting how AT has provided the opportunity to personalize learning.
Leveraging videoconferencing to conduct virtual training has positively impacted the implementation of accessibility features and personalizing devices. Training sessions have been organized and are presented via videoconferencing, decreasing the number of repeated in-person training sessions and increasing the number of attendees. Training sessions are recorded and available 24/7 to educators and families, allowing all to review and refresh on their own time, at their own pace. And general computer teleconferencing skills acquired by educators, students, and families during the pandemic resulted in providing another convenient way to communicate. Teachers, students, and families feel comfortable reaching out for support to ensure devices and tools are personalized to best meet the needs of each student.
Reference: Sisk, J., Carr, J., & Tracy, M. (2022). The Assistive Technology Services Experience of the 2020-2021 School Year. Assistive Technology Outcomes & Benefits (ATOB), 16(1).