Develop a Strategic Technology Implementation Plan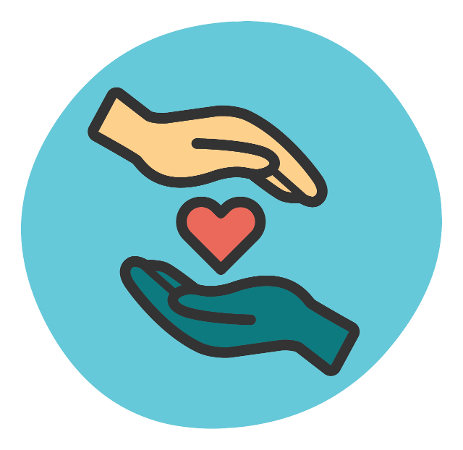 Gather family input on a continuum.
Send families and caregivers surveys to gather insights into the technology plan before, and during the planning process to inform its development (Kiger & Herro, 2015).
Offer families opportunities to provide feedback after the initial implementation process to monitor how the technology is serving the learners and their families (Kiger & Herro, 2015).
A strategic technology implementation plan is the mechanism to shift practice toward a more inclusive technology ecosystem. A district's strategic technology plan is a roadmap that establishes goals, objectives, and actions for synergizing the work of assistive technology (AT), educational technology (EdTech), and information technology (IT) teams while assuring that each entity fulfills its primary duties. Leaders foster the team of internal and external stakeholders involved in all areas of plan development. This includes technology funding, device and materials selection and acquisition, classroom technology integration, maintenance of technology, and ongoing evaluation of effectiveness. A strategic plan to establish an equitable, balanced, and inclusive technology ecosystem creates intentional connections across internal departments and emphasizes community and family engagement.
Actions that lead to a strategic technology implementation plan include:
Create a comprehensive technology plan in which AT, EdTech, and IT are balanced throughout the plan.
Create goals, benchmarks, timelines, and responsibilities that move toward achieving the vision of an inclusive technology ecosystem.
Communicate all aspects of the technology plan to key stakeholders across the district, including families and the community.
Resources
Guide for Strengthening the District Technology Plan, Center on Inclusive Technology & Education Systems (CITES) at CAST
Facilitating Technology Implementation: Strategic Planning for AT Specialists and Administrators, PowerUp What Works
Future Ready District Technology Assessment, Future Ready Schools
Empowered Superintendents Toolkit, Consortium for School Networking (CoSN)
Leadership to Support Students with Disabilities in Virtual Learning, Center on Inclusive Technology & Education Systems (CITES) at CAST
Intermediate District 287's Story
Intermediate District 287 serves 11 member districts in the West Metro area of Minneapolis, providing unique programming to meet the needs of students with disabilities. "Accessible from the start," serves as a guiding principle for District 287 and is a critical element of their strategic planning for technology. Rather than a strategic plan that is developed, but rarely referred to, their plan drives every aspect of their work from budget decisions to communications with the community to agendas for staff meetings.
In practice, this means that Intermediate District 287 takes explicit steps to both implement their strategic plan and to ensure that resources are allocated to support it. For example, during each budget cycle, decisions about the budget are conducted through the lens of the identified strategic priorities. Budgetary requests from the superintendent are directly aligned and support the strategic plan. This process is mirrored in staff and team meetings throughout the district. For example, agenda items and discussions are organized around strategic priorities reflected in communications with the community. The District credits their success in creating a shared community-wide vision for technology and a culture of sustainability with their adherence to a well-developed strategic plan.
Supporting Research
Moullin, J. C., Ehrhart, M. G., & Aarons, G. A. (2018). The role of leadership in organizational implementation and sustainment in service agencies. Research on social work practice, 28(5), 558-567.
In this article three implementation strategies focused on improving leadership are described. Implementation is posited as a multiphasic process, influenced by a range of factors, within a multilevel context. The exploration, preparation, implementation, sustainment framework is used discuss three critical issues, organizational climate/culture, collaborative relationships, and contracting, involved in implementation.
Bertram, R. M., Blase, K. A., & Fixsen, D. L. (2015). Improving programs and outcomes: Implementation frameworks and organization change. Research on Social Work Practice, 25(4), 477-487.
This article presents recent refinements to implementation constructs and frameworks. It updates and clarifies the frequently cited study conducted by the National Implementation Research Network (NIRN) that introduced these frameworks for application in diverse endeavors.
Kiger, D., & Herro, D. (2015). Bring your own device: Parental guidance (PG) suggested. TechTrends, 59(5), 51–61. https://doi.org/10.1007/s11528-015-0891-5