Develop Clear Outcomes for Professional Learning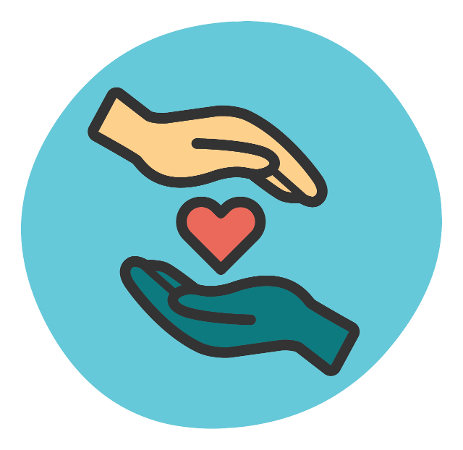 Train families in the use of technology tools.
By offering family members training on the use of assistive technologies, families and educators can clearly communicate expectations with learners about how technology should be used inside and outside of school (Eutsler & Antoneko, 2018).
Leaders develop clear outcomes for professional learning aligned with their vision. Well-chosen professional learning opportunities enable leaders to cultivate a culture of equitable, inclusive, and accessible teaching and learning. By establishing and communicating clear outcomes for professional learning, leaders can support a vision of learning for each and every student by honoring each and every adult learner.
Professional learning can model equity by offering a range of just-in-time, job-embedded activities that empower educators to be fluent users of both assistive technology (AT) and educational technology (EdTech). Once fluent, educators can grow into creative and collaborative problem solvers who are able to work together to address the opportunities and challenges encountered during teaching and learning. Differentiated learning opportunities equip all stakeholders with the knowledge and skills needed to fulfill their technology-related roles and responsibilities.
Actions that lead to the development of clear outcomes for professional learning include:
Prioritize professional learning support for an inclusive technology ecosystem.
Build capacity through varied and collaborative learning opportunities.
Resources
Effective Teacher Professional Development, Learning Policy Institute
Building on a Firm Foundation: Supporting Students with More Intensive Support Needs in UDL Environments, AEM Center at CAST
Strategies for Implementing Personalized Learning While Evidence and Resources Are Underdeveloped, RAND Corporation
Power Up Your Professional Development, PowerUp What Works, AIR
Exploratory Research on Designing Online Communities, Office of EdTech, US Dept of Education
Professional Learning to Support Students with Disabilities in Virtual Learning, Center on Inclusive Technology & Education Systems (CITES) at CAST
Bellevue's Story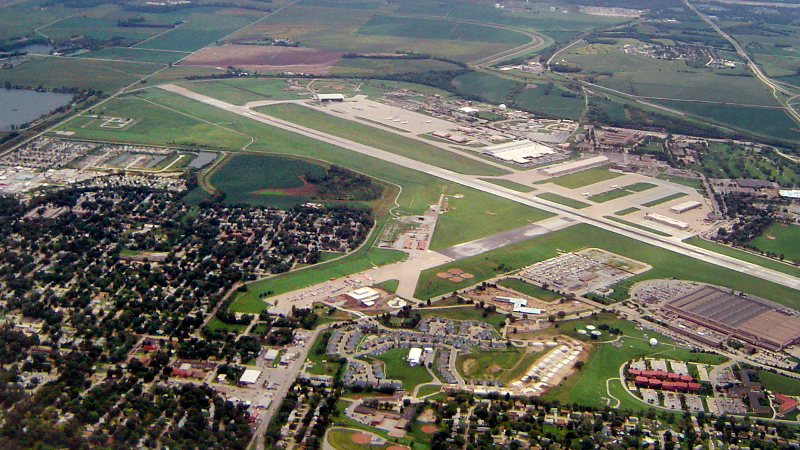 Bellevue Public Schools (Bellevue, Nebraska)
Bellevue Public Schools is a suburban district south of Omaha, Nebraska serving approximately 10,000 students. The seeds for the district's technology vision and planning were planted years ago with a goal of moving towards a 1:1 model district-wide that is are now moving forward with this vision as part of a 5-year strategic plan. Before initiating their implementation efforts, the district leadership team conducted considerable research on which technology tools would be best for both students and staff. They recognized that their technology implementation efforts that focused on "handing out devices" would not succeed and focused on planning for innovative use, sustainability, and ongoing professional development and training.
To support the 1:1 initiative, the district's professional development model includes six full days of training on blended learning with technology; ongoing classroom-based coaching; and built-in collaboration time for teachers to work together to share ideas, experiences, challenges and successes. The Bellevue team noted that a critical part of their success has been a focus on sustainability and continuous improvement. Building capacity and growing teacher leaders is a primary goal of all professional development in the district. These teacher leaders work to keep the vision going even in the event of staffing changes and turnover. Bellevue places an emphasis on continuous training and coaching for all teachers. Thelneaders recommend that other districts recognize that this is an attainable process that requires a "go slow to go fast" approach and that it requires time in planning and implementing.
Supporting Research
Eutsler, L. & Antonenko, P. (2018). Predictors of portable technology adoption intentions to support elementary children reading. Education and Information Technologies. 23. https://doi.org/10.1007/s10639-018-9700-z
Fischer, C., Fishman, B., Dede, C., Eisenkraft, A., Frumin, K., Foster, B., ... & McCoy, A. (2018). Investigating relationships between school context, teacher professional development, teaching practices, and student achievement in response to a nationwide science reform. Teaching and Teacher Education, 72, 107-121.
This study reinforces calls to provide teachers opportunities for high-quality professional development and suggests advancing research that identifies effective instructional practices.
Shaha, S. H., Glassett, K. F., & Ellsworth, H. (2015). Long-term impact of on-demand professional development on student performance: A longitudinal multi-state study. Journal of International Education Research (JIER), 11(1), 29-34.
This article's object was to evaluate to what degree students' scores might improve, decline, or plateau with participation in professional development over multiple years. Findings validate a significant predictive relationship between the number of years educators participated in PD and improvements quantified in student performance.
Smylie, M. A., & Eckert, J. (2018). Beyond superheroes and advocacy: The pathway of teacher leadership development. Educational Management Administration & Leadership, 46(4), 556-577.
This article introduces new perspectives, principles and recommendations for the successful development of teacher leadership. It draws from literature on teacher leadership, work redesign, and on-the-job leadership development to explore key insights and questions for teacher leadership development, and it presents a conceptual–theoretical model to guide the practice of teacher leadership development.
Darling-Hammond, L., Hyler, M. E., & Gardner, M. (2017). Effective Teacher Professional Development.
Sophisticated forms of teaching are needed to develop student competencies such as deep mastery of challenging content, critical thinking, complex problem-solving, effective communication and collaboration, and self-direction. This paper reviews 35 methodologically rigorous studies that have demonstrated a positive link between teacher PD, teaching practices, and student outcomes.
Ertmer, P. A., & Ottenbreit-Leftwich, A. T. (2010). Teacher technology change: How knowledge, confidence, beliefs, and culture intersect. Journal of research on Technology in Education, 42(3), 255-284.
This is a foundational article examining technology integration through the lens of the teacher as an agent of change. It discusses the literature related to four variables of teacher change: knowledge, self-efficacy, pedagogical beliefs, and subject and school culture. Specifically, it proposes that teachers' mindsets must change to include the idea that "teaching is not effective without the appropriate use of technologies to facilitate student learning.