Design Accessible Formative Assessment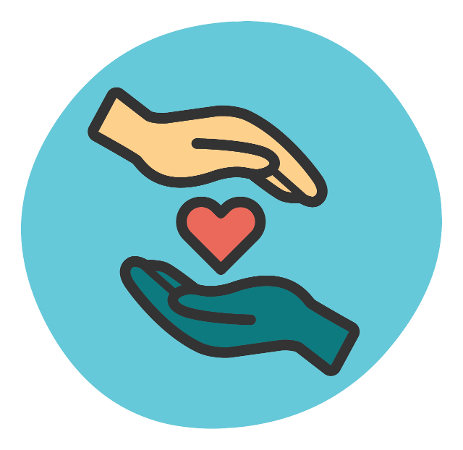 Elevate learner success for families using ePortfolios.
ePortfolios can highlight student growth and elevate wins. Demonstrating this type of success promotes supportive family engagement and offers families the opportunity to witness current levels of functioning in the classroom or out in the community (Michaelson et al., 2015; Clancy & Gardner, 2017).
Educators often develop and imbed frequent checks for understanding in their instruction, such as quizzes and other formative assessment activities. Even with teacher created formative assessment, it is essential to think about usability, inclusiveness, and accessibility for all students. Creating accessible content and selecting tools that meet accessibility standards helps educators to ensure a non-biased and equitable measure of learning. Visit the National AEM Center at CAST for more information on how to create accessible content.
CITES uses an iterative design-thinking process, in partnership with local districts, to identify and refine a set of promising practices that enhance assessments within an inclusive technology ecosystem.
Actions educators can take to design inclusive and accessible assessments include:
Select formative assessment tools (e.g., apps or software) that are accessible to all students including students who use AT.
Learn how to create accessible content when developing formative assessment instruments.
BCPS's Story
Baltimore County Public Schools serves approximately 115,000 students in Baltimore, Maryland. BCPS began the shift to a 1:1 technology implementation model six years ago to achieve its vision for student learning—that learning should be driven by accessible instruction for all students. BCPS uses its learning management system and a variety of digital assessment tools to support data collection to personalize instruction. The district uses these assessments to provide teachers, administrators, and district leaders with real-time feedback on student performance toward learning goals. To ensure that all students can demonstrate what they know and understand, BCPS brings the UDL (Universal Design for Learning) approach to teaching and learning to the design of assessments, offering students multiple means to demonstrate proficiency and built-in accessibility features such as text to speech and options for recording audio responses. Leaders shared that they spend time working across teams to strategize for students who "live outside the access points" and explore how to engage and "pull in" students through adapted assessments and learning experiences to ensure that the depth of knowledge for all students in the district is accurately measured.
In shifting to these tools, BCPS devoted significant professional learning time to build teacher capacity in use of the available assessment tools and daily formative feedback to inform instructional design and practice. The Office of Digital Safety, Educational Technology & Library Media created a variety of professional learning options, including self-paced modules, large-group instruction, synchronous and asynchronous opportunities, and classroom-embedded coaching, to ensure that teachers have the skills to effectively evaluate student learning and provide constructive, timely, and relevant feedback. The district leaders shared that the Learning Management System (LMS) enabled them to see how students navigate through the curriculum in real time. The LMS has been a critical support for teachers in harnessing data to inform their instruction, including how to look at the whole data story—beginning, middle, and late-year—to help them better understand student learning needs and provide actionable feedback to learners. Interviewees underscored the criticality of immediate access to data: "It doesn't help for teachers to get the data six months later; they need real-time/just-in-time access" to student data.
Read more about BCPS's journey to an inclusive technology ecosystem, visit their case story in the Assessment Overview.
Supporting Research
Clancy, M., & Gardner, J. (2017). Using digital portfolios to develop non-traditional domains in special education settings. International Journal of EPortfolio, 7(1), 93–100.
Michaelson, K. J., Matz, L., & Morgan, D. (2015). Using a new electronic brailler to improve Braille learning at the Florida School for the deaf and blind. Journal of Visual Impairment & Blindness, 109(3), 226–231. https://doi.org/10.1177/0145482x1510900308