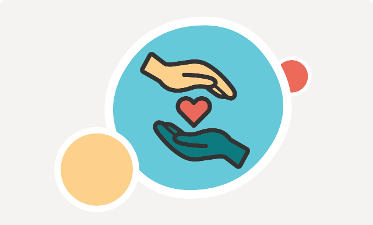 Family members are essential to every part of inclusive technology systems. Effective family partnerships require two-way communication and commitment from families, educators, and education leaders. Read on to learn questions families can ask and actions they can take to contribute to inclusive technology and education systems.
Questions for Education Leaders
How can I provide input into the district's strategic technology plan?
How can I provide input into the district's remote learning plan?
How is the district using data provided by families to improve technology use?
How can I participate in large-scale and alternate assessment decisions?
How is large-scale assessment data used to improve teaching and learning with technology?
How is family feedback on large-scale assessments used to improve assessment accessibility and interoperability with assistive technology?
Where can I find information and training on available accessibility options for district and state assessments?
Where can I find a list of district-provided software and supported websites, along with access information for those tools?
Where can I find the district's student privacy and security policies?
As the parent or legal guardian of a student with low incidence and/or significant disabilities, how do I access my student's technology accounts?
What training is available for families to learn more about commonly used digital software and assistive technologies?
Questions for Educators
Actions Family Members Can Take
Join family organizations, such as the Parent Teacher Association, to collaborate with professionals and policymakers for improved learner outcomes through technology.
If needed, ask for extra time in meetings to allow for complete understanding.
Request for communications to be made available in multiple languages using simple, non-technical language with alt text on images.
Use the district-provided parent app or portal to stay informed about district technology updates and communicate with educators and education leaders.
Provide information to technology staff about your learner's accessibility and assistive technology needs to personalize their technology devices.
Actively participate in IEP and 504 plan meetings to advocate for the supports, technologies, and accommodations your learner needs.
Volunteer to help with digital learning activities.
Share your family's cultural perspectives and unique abilities with educators to inform personalized and culturally relevant learning experiences.
Share your learner's technology interests and learning activities outside of the classroom with classroom educators.
Attend school events and workshops to engage in learning with your learner.